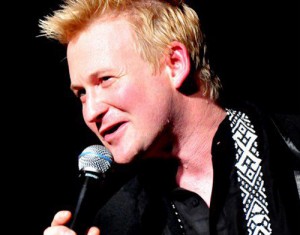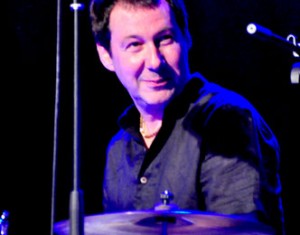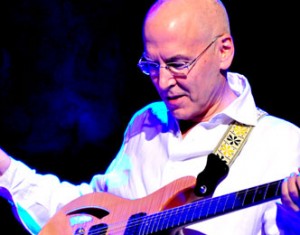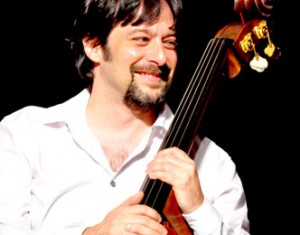 Latest from Johnny, Danny, Joe and Brian
Author Joanna Funk on Johnny Rodgers Band
I've been awake since 4.00am, my mind racing with anticipation of the days to come. I bought a Roland digital stage piano for gigging, a keyboard amp and gig bag; I pick it all up on Friday. I'm happy and punch-drunk with possibility. It's nice. So I think I'll share something. Here's the Johnny Rodgers more »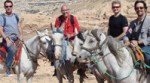 Preparing For Russia Tour
Back In The Saddle! The Moscow Symphonic Orchestra will be their backup band...
JOHNNY RODGERS BAND
– (New York, NY)
Johnny Rodgers Band came together in 2003 to bring musical depth to new, original songs – and to take old songs and make them new. The band provides a guided musical tour of Americana pop and are masters of styles ranging from blues, soul, and jazz, to the piano-driven energy of rock and roll. They cultivate connections with audiences around the world through performance, discussion, demonstration, and exchange. JRB was selected by the U.S. Department of State and Jazz at Lincoln Center to tour with Rhythm Road throughout Southeast Asia and also with a Musical Overtures tour as music ambassadors through the Middle East. Johnny Rodgers Band has performed and recorded with artists such as Liza Minnelli, Michael Feinstein, Randy Brecker, and Tom Harrell among others. They have been featured on recordings that celebrate composers Maury Yeston and Jule Styne. The American Society of Composers, Authors and Publishers (ASCAP) selected the Johnny Rodgers Band to interpret and perform the music of Billy Joel in a command performance for the "Piano Man" himself at Frederick P. Rose Hall, home of Jazz at Lincoln Center.
More about JRB:
Johnny Rodgers – "Poppy Sunshine" – vocals, keyboard, guitar
Brian Glassman – "Mudman" – bass
Danny Mallon – "Mad dog" – drums, backup vocals
Joe Ravo – "Cotton-eyed Joe" – guitar
BRIAN GLASSMAN
– Double Bass / Electric Bass
'Mud Man'
Listen for the deep, complex tones of Brian's 200 year old early American bass. Then rock-out when he goes electric. His experience is vast and he is a chameleon of musical styles.
Masters of Art in Music Education – City University New York
Bachelor of Arts in jazz performance – Rutgers University
One of the New York region's most in demand upright and electric bassists, Brian is an extremely versatile musician, at home in almost any kind of music. This includes Classical, rock, Latin, R&B, and cabaret. Brian is perhaps best known for his work in jazz and Jewish music styles such as Klezmer. Some of the artists that Brian has performed, toured and recorded with include jazz greats Paquito of Rivera, John and Bucky Pizzarelli, Lionel Hampton, Granth Shahab, Kenny Burrell, Benny Golson, Harold Mabern, Randy Brecker, Ken Peplowski, Gene Bertoncini, and Billy Cobham. Also one can find Brian playing with legendary interpreters of the Popular American Song Book such as Margaret Whiting, Michael Feinstein, Karen Akers and Liza Minnelli, and Anne Hampton Callaway. Klezmer / Yiddish and Jewish music stars such as Andy Statman, Frank London, Zalmon Mlotek, Alicia Svigals, Michael Alpert, Greg Wall, Adrienne Cooper, Neshama Carlebach also request Brian for his musical stylings.

DANNY MALLON
– Percussion
'Mad Dog'
The "sticks" in his back pocket have been there since he saw the Beatles perform on Ed Sullivan. A student of jazz, orchestral and world drumming has led him to play music and percussion instruments from the world – to audiences around the world.
Danny holds Bachelor and Master of Music degrees in classical orchestral percussion from the Mannes College of Music in NYC, where he has been a faculty member since 1991. In addition to three recordings with Chatham Baroque on the Dorian label, he can also be heard on Pifaro's Dorian recording. He has recently recorded with the Baltimore Consort, Brio and on Ron McFarlane's solo recording on the Dorian, Sona Luminus label. Danny has also recorded and played the music of Alla Borzova with the Da Capo Chamber Players, and has recorded two CD's and performed numerous concerts and radio broadcasts with the Charleston Pro Musica. They toured the South of France five times and were the subject of a PBS documentary that aired in March 2002.

JOSEPH RAVO
– Guitar
'Cotton Eye Joe'
Multi-faceted guitarist Joe Ravo has performed with Jazz greats Dave Brubeck, Stanley Turrentine and Gerry Mulligan. He studied with classical guitarist Alexander Bellow and Oscar Gighlia at the Accademia Musicale Chigiana in Siena, Italy.
B.S., New York University College of Engineering. Principal teachers: Alexander Bellow, guitar, and Rudolph Schramm, composition.
A native New Yorker, multi-faceted guitarist and composer Joe Ravo has performed with Jazz greats Dave Brubeck, Stanley Turrentine, and Gerry Mulligan and recorded alongside Liza Minelli, Randy Brecker, Anne Hampton Callaway, Michael Feinstein, and Tom Harrell to name a few. For many years he worked in the orchestras of various hit Broadway shows including, A Chorus Line, 42nd Street, Secret Garden, City of Angels, and Dancin'. Joe has taught guitar privately at New York University and Columbia University and is currently on the faculties of the Preparatory and Extension Divisions of Mannes College the New School for Music.