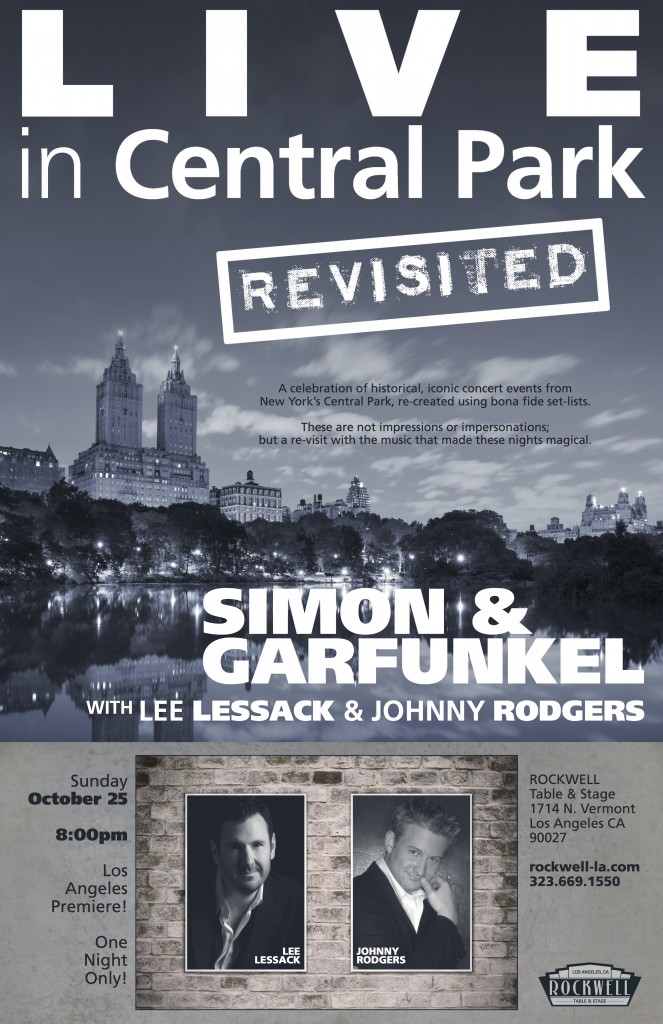 "SIMON AND GARFUNKEL: CONCERT IN CENTRAL PARK [REVISITED]"
September 19, 1981 A celebration of historical, iconic concert events from New York's Central Park, re-created using bona fide set-lists. These are not impressions or impersonation; but a re-visit with the music that made these nights magical.
Featuring Award-winning singers Lee Lessack and Johnny Rodgers.
Featuring Joe Ravo on Guitar and Johnny Rodgers on Piano and Guitar.
With bass and drums!
For Tickets, please visit: http://rockwell-la.inticketing.com/events/510113/live-in-central-park-revisited-simon-garfunkel/